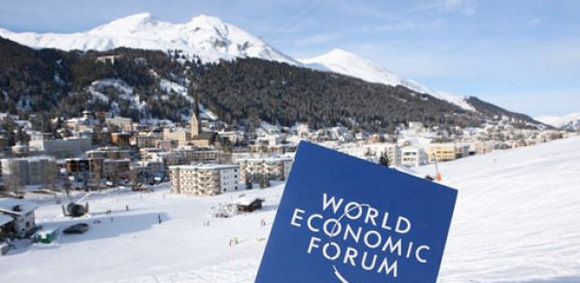 Cross-posted from the Risk Science Blog.
As it did last year, the World Economic Forum Annual Meeting in Davos has left me with a daunting task – how do I summarize the highlights of the meeting in a single, short post?
The answer of course is that I can't – Davos is so complex, diverse and multi-layered that no single account could do it justice. But sitting here waiting for the flight home, I wanted to capture at least something of the past few days.
World Leaders – world issues
This year saw the usual parade of world-leaders passing through Davos, selling their wares in public, while cutting deals in private.
In public and private, the unfolding events in North Africa, the Moscow terrorist attack and the world economy dominated discussions.
As is fairly typical at Davos, not too much that was startling or new was announced in public. But this is a meeting where off the record meetings and encounters are everything. And given the isolation, camaraderie and personal access that pervades Davos, the barriers to meaningful exchanges are perhaps lower here than at almost any other gathering of the great and good.
As one person pointed out to me – many delegates simply cannot afford to bring their usual entourage, meaning that the chances of conversations that get to the heart of issues – rather than leading a carefully choreographed dance around them – are reasonably high. And of course this is further enabled by the many social occasions that smooth the way for serious conversations.
Business leaders – revealed values. This stripping away of the buffers between public personas and the people behind them is one aspect of Davos that continues to fascinate me. It's one of the few places I know if where you can get a sense of who someone really is, not who the PR machinery tries to convince you they are (again, because most people end up having to leave the PR machinery at the door). And no-where do I find this more revealing than in talking with business leaders.
It may be because the World Economic Forum actively develops partnerships with organizations that share its commitment to improving the state of the world, but I'm encouraged by the number of high profile CEO's and business leaders I speak with here who are motivated by far more than bottom-line dollars. A cynic might claim that it's all part of the PR machinery, which managed to sneak past the barriers. But I don't think it is. There's no need for these people to spend a week of their busy schedule talking about how to make the word a better place – and what excites and inspires them – unless they really mean it.
Davos provides a rare glimpse of the idealists still alive and beating in these world-wise corporate leaders. Of course, talk is a lot easier (and cheaper) than action, and these people have to deal with colleagues, shareholders, stakeholders and an economic landscape that doesn't necessarily allow their true values and passions to flourish . But I suspect that one of the "positive dangers" of Davos is that, having revealed their inner-self to others who have the capacity to fan the flames, many business leaders emerge just that little more motivated to look beyond the bottom line, and toward changing the world for the better.
Global risks – global opportunities
This year, global risks were a central theme of the Davos meeting. The World Economic Forum formally launched the new Risk Response Network, and risk permeated many of the sessions. The aim is to establish resources and mechanisms to respond to emerging global risks more effectively than in the past – whether they are associated with natural disasters, social collapse, financial melt-down or technological failure.
While most of the discussions revolved around avoiding risk or managing the consequences, there were a few that touched on actively mitigating risk – and supporting global economic and social growth through new approaches to risk. These included developing the means to actively reduce risks through technological, policy and social mechanisms. But they also included the need to increase resilience within global institutions, infrastructure and communities – so that when things go wrong, the system can respond and adapt quickly and effectively.
This need for resilience was highlighted in a final session on global risk I was participating in, as we considered what lessons can be learned from events in Tunisia and Egypt on our dependence on and the fragility of the internet.
Science and technology – more than entertainment
Science and technology were more prominent than usual at this year's meeting. There were packed-out sessions on the current state of science, and on contemporary issues such as the nature of the universe and personalized medicine. Yet there was still a sense that this was entertainment for delegates – a light distraction from the serious business of putting the world right, and something for accompanying partners to attend.
Nevertheless, there were indications that this is changing. The World Economic Forum has established a science advisory council that will be looking at how science can be better-integrated into the program in future years. A number of conversations I had with scientists and technologists – and there were a surprising number of them at the meeting – revolved around their desire to see science and technology rise up the agenda. And business leaders like Ellen Kullman – CEO of DuPont – were vocal about the need to pay more attention to technology innovation in building a better world.
As this is one of the aims of the Global Agenda Council I chair, it was good to see the beginnings of a groundswell toward shifting from science and technology as the Davos entertainment, to making them a significant part of broader discussions on building a sustainable future.
Social media – WEF goes grass-roots?
The use of social media was huge at this year's meeting.
I'm not sure whether the impact is there yet – that will come – but content generation was significantly higher than previous years. Over 400 delegates were tweeting from the meeting, providing real-time insight into proceedings. Delegates were also encouraged to record short YouTube videos responding to questions posed by members of the public – and many did (including a number of prominent participants). Many delegates contributed guest blogs to the WEF blog, providing further insight into the meeting. And FaceBook marketing director Randi Zuckerberg (sister of Mark) conducted livestream webcast interviews with everyone from Tony Blair to Bill Gates to Bono.
Having seen social media in action at this year's meeting, I'm convinced that this is the beginning of a powerful outreach and engagement by WEF that breaks the established boundaries of the organization – watch this space!
Real lives – strong inspiration
There are numerous misconceptions about Davos – many of them characterizing it as a meeting where gray men in gray suits with gray imaginations get together to schmooze with other, equally gray men, usually with no appreciable outcome. But as anyone who has been a part of the meeting can attest to, this is about as far from the truth as you can get.
At the heart of Davos is a common desire to change the world for the better. Invited participants are carefully selected according to what they do – not just who they are (even the celebrities are here because of the initiatives they are involved in, rather than the star status attached to them. And paying participants are carefully filtered and cultured to encourage a meeting where common values permeate the conversations.
This is perhaps best summed up in this year's closing session, where Klaus Schwab, the Executive Chairman of WEF, spoke with Christine Lagarde, the French Minister of Economy, Nick Vujicic, President of Life without Limbs, and two of the Davos Global ChangeMakers – Raquel Silva and Dan Cullum.
The topic was "Inspired for a lifetime". Unusually for a meeting characterized as full of "gray men", there was hardly a dry eye in the house. (you wouldn't have known at the time, but I've yet to speak to someone who was there who didn't admit to tearing up at times). But I'm convinced that this wasn't because of an overtly emotional program – it was simply because the delegates recognized in the panelists a common desire to act to make the world a better place.
Without the context of the preceding four days, the session might have come across as overly sentimental. But with the weight of Davos behind it, it was grounded in a reality that transcended mere sentimentality.
But don't just take my word for it – the closing session of Davos 2011 can be viewed below.