Brain-candy for the intellectually incapacitated.
To help the brain cells recuperate from over-exertion (and quite possibly over-indulgence) this Holiday season, here's a short compendium of mindless games – the sort of things scientists and others indulge in when they think no-one's looking!
The selection rules here were simple: Anything that didn't hold my attention for more than 5 seconds, required a double-digit IQ, or was associated with "learning goals," was ditched faster than a game of Klingon Scrabble.
Of course, you're expected to pooh pooh the resulting collection to friends and colleagues as being nothing but mindless drivel – got to keep the side up after all!  But when you're alone, check out the games.  Believe me, your over-exerted brain cells will thank you!
Happy Holidays 🙂
___________________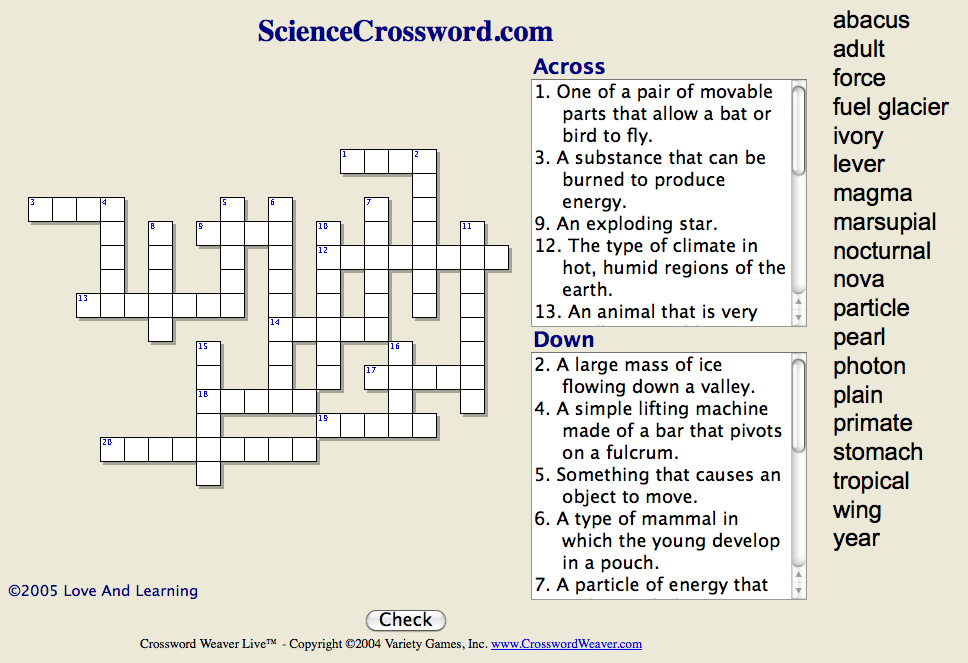 I thought I'd start with at least a pretense of intellectual stimulation with this science crossword.  Pretense is the keyword here – this isn't quite Times Crossword territory.  Which is a relief, as completing it is straightforward, even if most of your brain is still off partying elsewhere.
If you enjoyed this, there are fifteen other science crosswords to keep you amused ScienceCrossword.com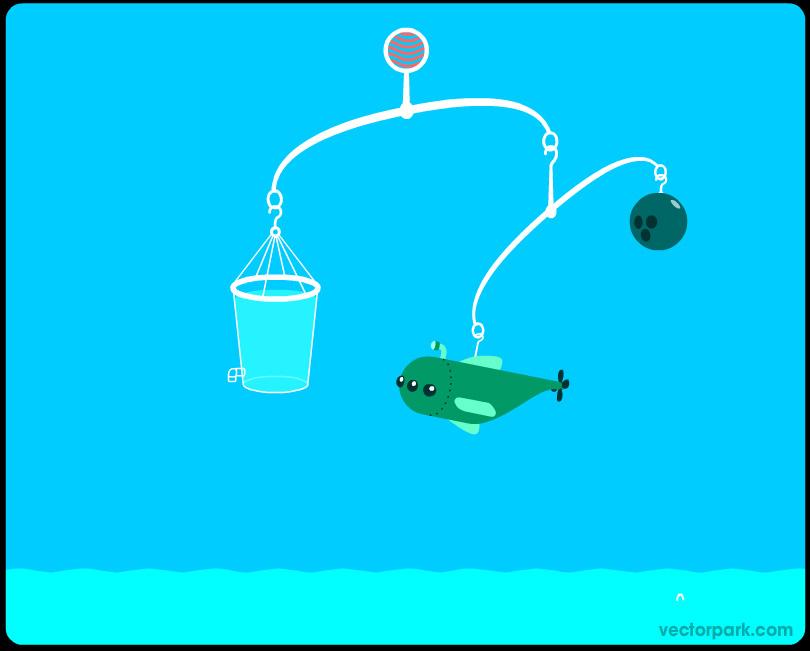 Here's a deceptively engaging bit of fun from VectorPark.  Just build a mobile from the pieces provided.  Each time you get the thing to balance, you get another piece to add – how far can you get?  Like all games from VectorPark, it's up to you to discover the rules by trial and error.  Or you could just sit and watch your mobile twist and turn on the screen – my recommendation after a heavy Holiday meal!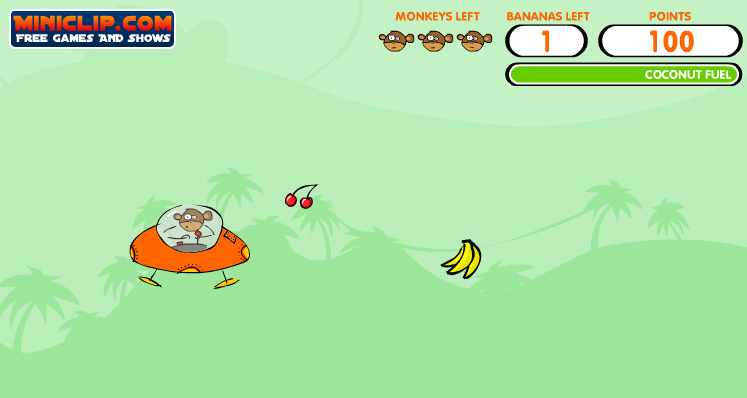 You know the slogan "a minute to learn, a lifetime to master?"  At least half of it applies to Monkey Lander.  The mission is simple – steer Monkey's ship to collect the fruit (then get Monkey safely to the landing pad).  The science-ish twist? – some of the more obvious laws of physics (and rocket-propelled monkeys) apply.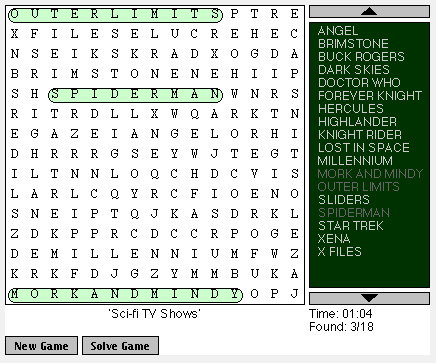 Another option for people who prefer words to spaceship-flying monkeys.  There are four scifi-themed word searches in all here.  None of them are too taxing – which is quite alright by me.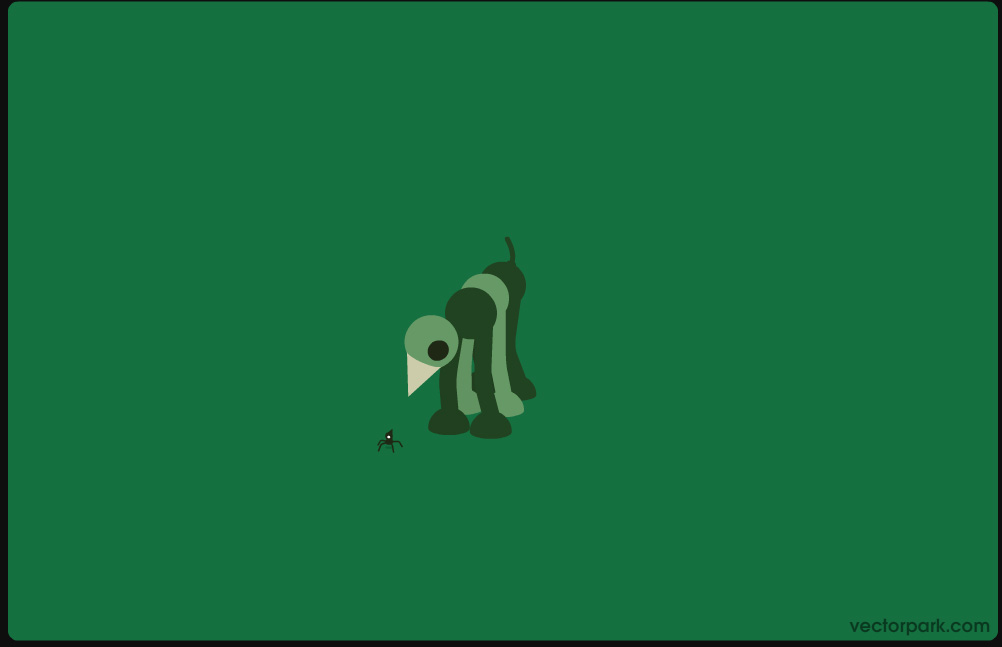 Some more fun from VectorPark.  I'm not entirely sure what is supposed to happen here, apart from a six-legged dog/bird hybrid eagerly following a spider around the screen – maybe I just haven't played with it for long enough.  If you find out, let me know.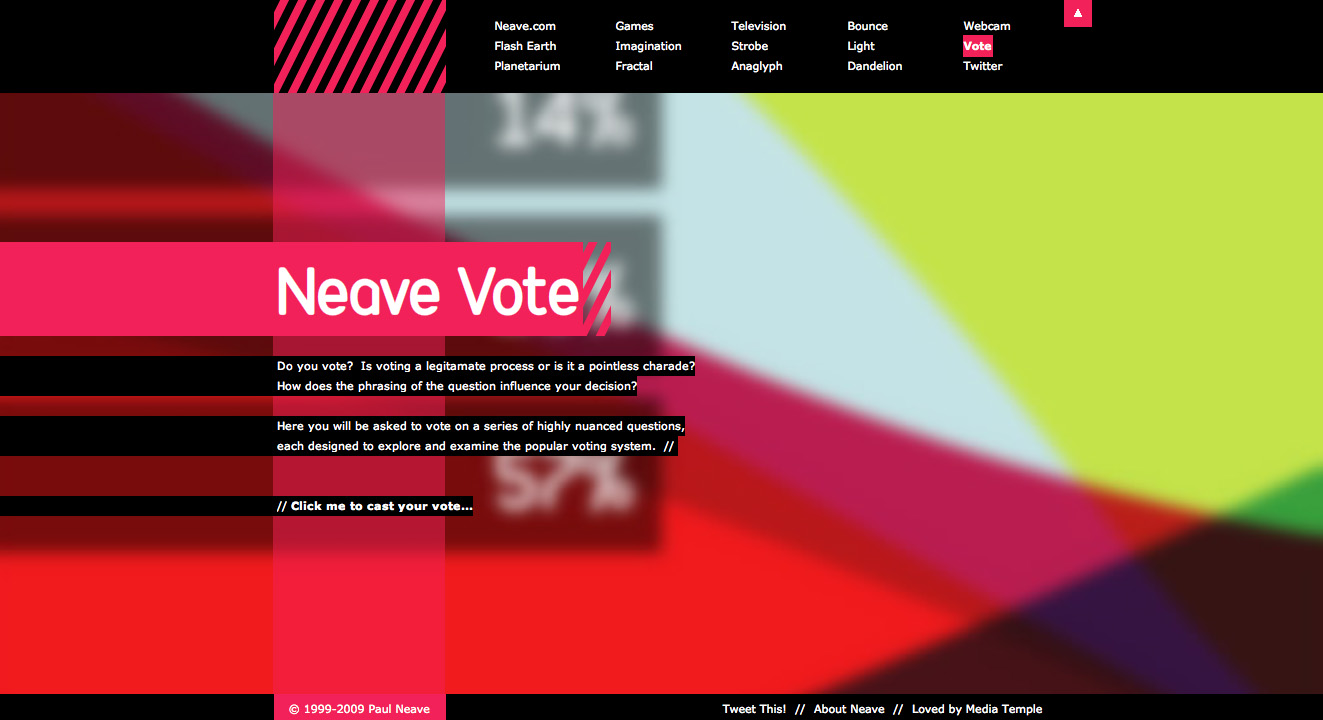 I really struggled to decide what to include in this compendium from Paul Neave – there's so much great stuff on his website (thanks to @Alessandro on Twitter for the recommendation).  But this tickled me – it's the perfect antidote for anyone who takes on-line polls too seriously!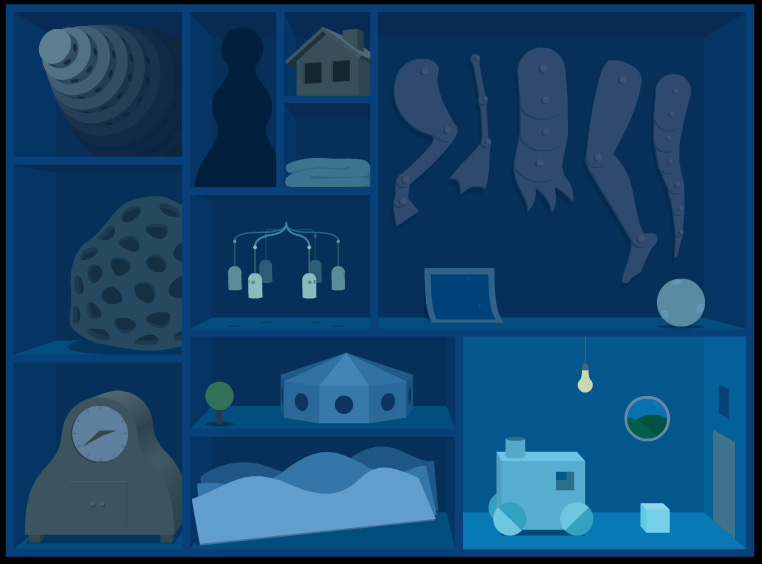 Back to VectorPark for the next game.  This is another game of discovery – no rules; just a mouse, a screen, and a bizarrely elegant world.  Then it's up to you.  The first couple of levels are free (if you can work out how to move on from the opening screen), but to play the full game, it'll cost you $3!
A hint – follow the car.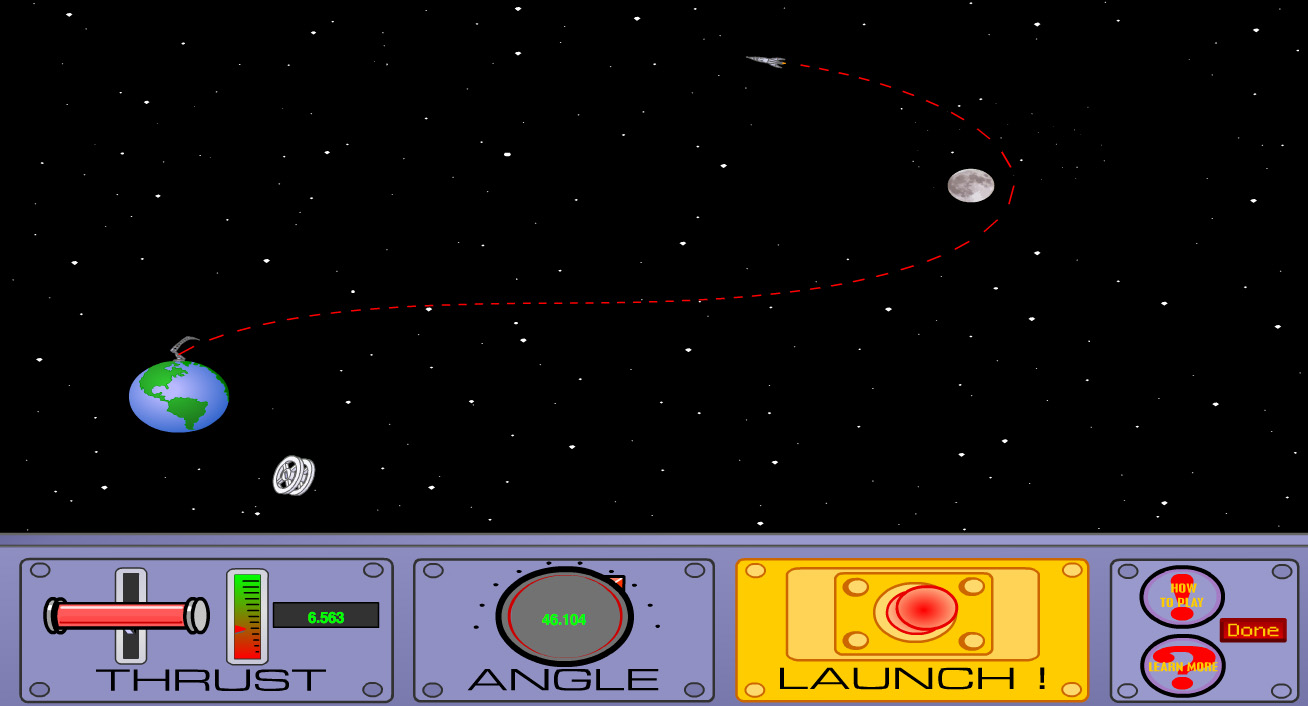 Gravity Launch almost didn't make it into the mindless game compendium – it teeters on the edge of being too educational.  But despite this obvious flaw, it's still a lot of fun – and simple too.  Just adjust the rocket's thrust and takeoff angle, and try to dock with an increasingly complex array of space stations.  Thanks to @science_4_all on Twitter for bringing this one to my attention.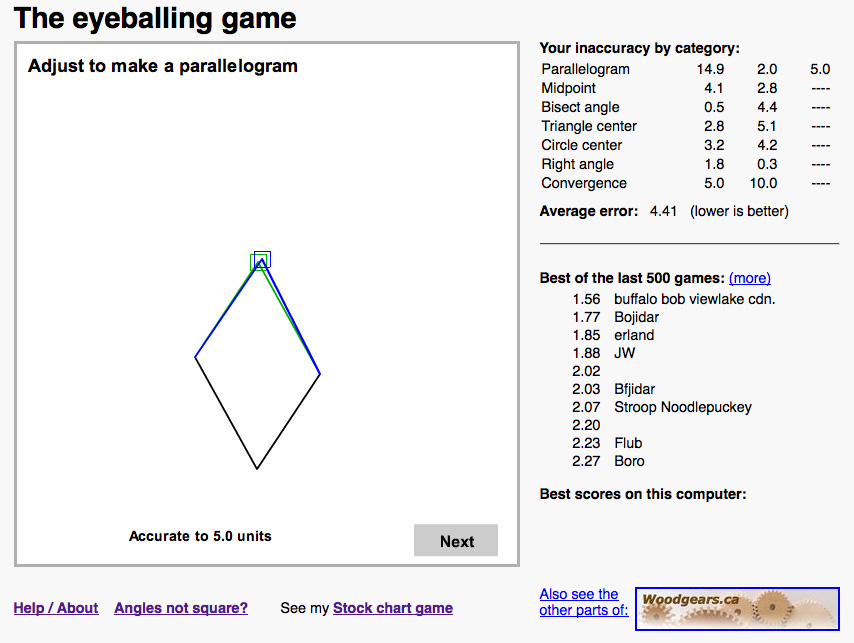 I thought I'd throw this one in for engineers… and other obsessive-compulsives. How well can you complete each pattern, just by "eyeballing" it?  Harder than you think – especially if you're a little worse for wear!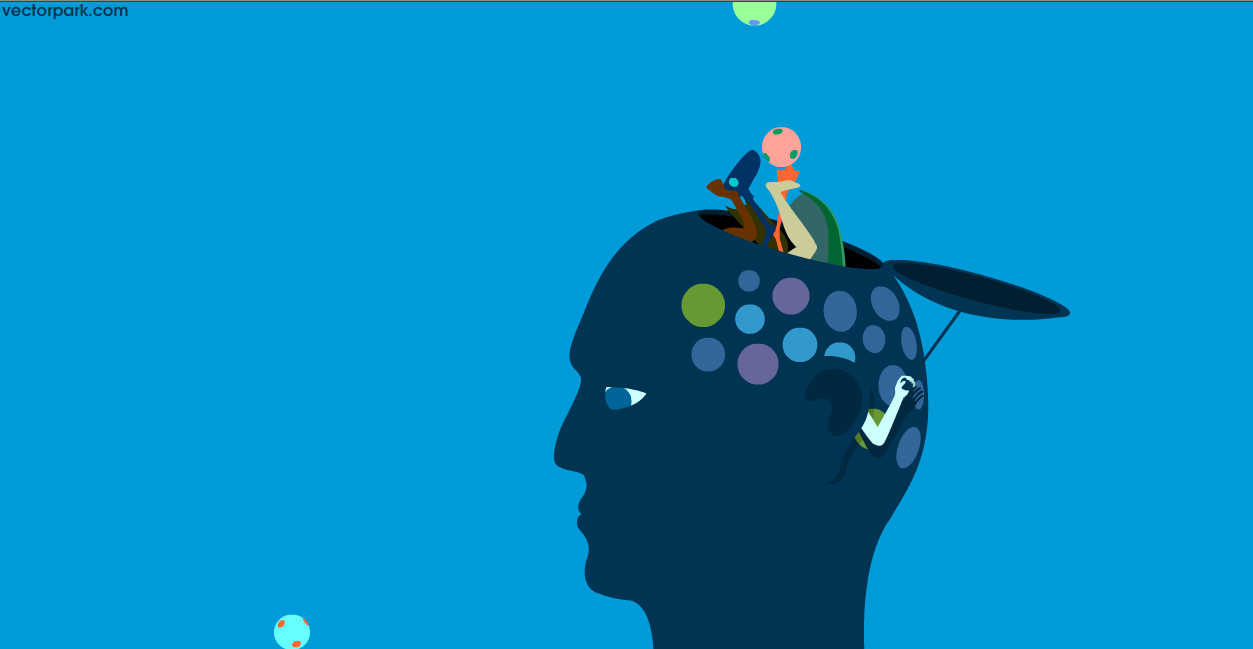 Finally, I thought I would leave the most bizarre game to last – and no surprises that once again it's from VectorPark.  Feed the Head is a Pythonesque piece of trippy weirdness that will either have you hooked, or doing physical damage to your computer in frustration.  If you think there's a danger of this, best stick to flying monkeys. This is another game of discovery – follow the mouse, and see where it leads…
_______________________
End Note
Okay, so I have a confession to make.  Despite my aims of embracing the trivial and avoiding learning experiences at all costs, these games have a little more in common with science and technology than might be immediately apparent.  With a couple of exceptions, there's a discovery and prediction theme going on here that reflects how science tends to work, not to mention some rather cool physically-realistic modeling.  But don't let that distract you from enjoying the games for what they are – (relatively) mindless fun!