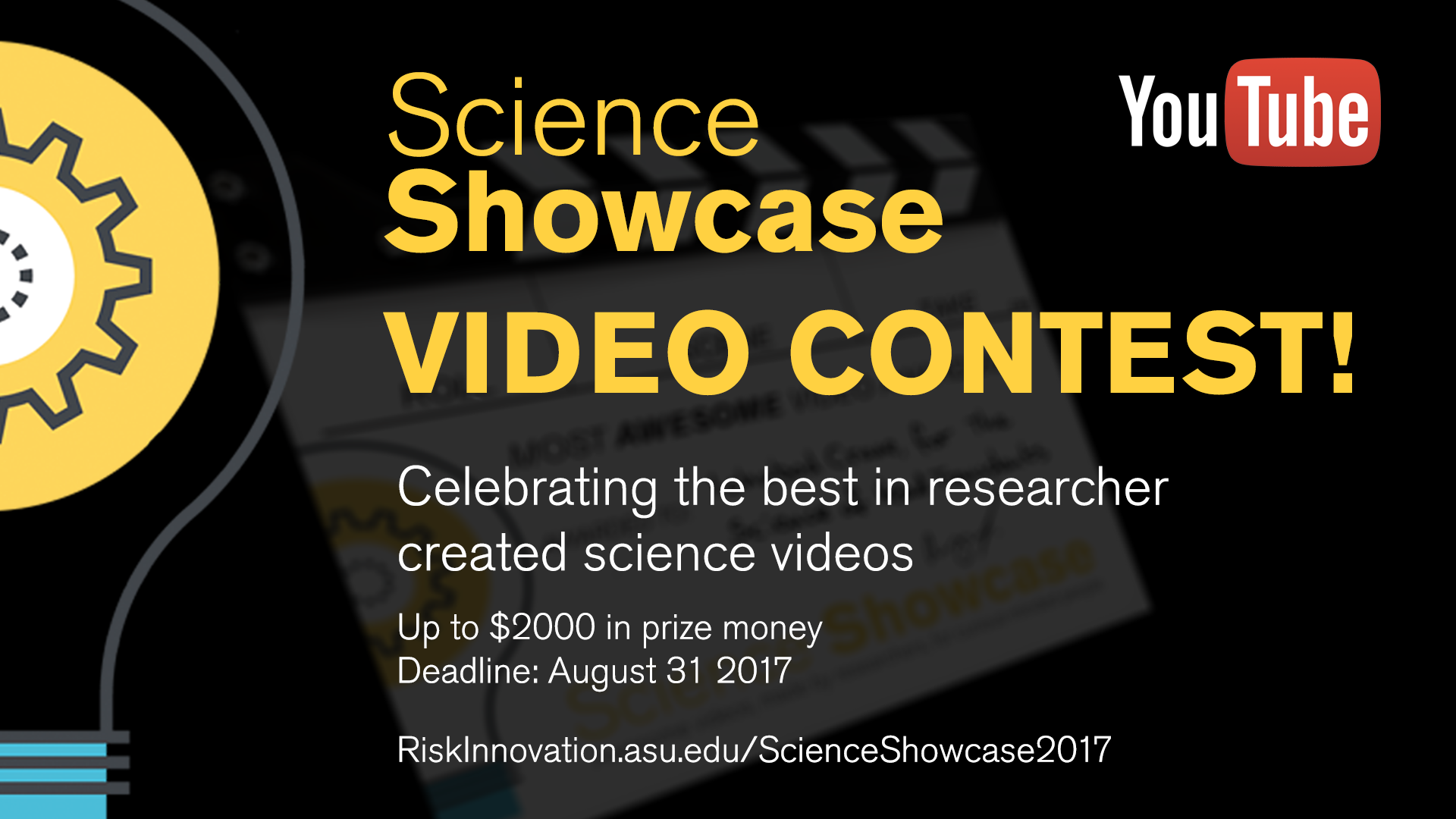 Can researchers make awesome science communication videos?
To find out (and, quite honestly, to encourage scientists to show us what they can do!), we're running a science video competition this year on the YouTube channel Science Showcase.
Entries are being accepted to August 31, with a top prize of $2,000 for the video selected by our three guest judges – NPR's Richard Harris, BrainCraft's Vanessa Hill, and Google's Cat Allman.
For more information, check out the rules and further details over at the ASU Risk Innovation Lab – and get creating!